Mthonjaneni Awards 78 Deserving Matriculants
Mthonjaneni Municipality led by the Mayor Cllr SBK Biyela, hosted the Matric Excellence Awards to honour 78 deserving 2019 matriculants at Melmoth Indoor Centre on Friday the 24 of January 2020.
To honour the matriculants the Municipality allocated registration bursaries of R 4000 to each student, to register at any tertiary institution of their choice as well as certificates of excellence to six learners from all 13 wards.
Addressing the Awards Ceremony Mayor Biyela said he is elated at the outstanding results achieved by the 2019 Mthonjaneni matriculants.  Mayor Biyela further acknowledged the tremendous role played by the teachers and said the learners would not have achieved these results alone without the teacher's continued support despite working under difficult circumstances due to lack of resources.
The Mayor said Mthonjaneni Municipality is committed to assisting its youth to get an education. "Our mandate is to help our develop our youth who come from disadvantaged backgrounds. We awarded bursaries to our youths because no one must stay at home because they do not have the money to register at a tertiary institution," said the Mayor.
His Worship also urged the Provincial Education Department to ensure that it works closely with Mthonjaneni Municipality in-order for its learners' education to be in-line with the 4th Industrial Revolution. "Learners from rural areas are often neglected when it comes to modern technology," said the Mayor.
Sibongokuhle Senamile Mhlongo topped the top ten list with 6 "As", she intends to study B com Accounting at Wits, whereas Bamangele Dludla with 5 "As and 2 "Bs", is going to pursue the career inMedicine at the University of KwaZulu-Natal.
Mthonjaneni learners increased their performance to 82% pass rate from 72 % in 2019.

His Worship the Mayor Cllr Sbonginkosi Biyela along with Deputy Mayor Cllr Phumlani Ntombela, Speaker Cllr N.A Mbatha along with Municipal officials, matriculant beneficiaries, parents teachers and principals.

His Worship the Mayor Cllr Sbonginkosi Biyela addressing the 2019 Matric Awards Ceremony in Mthonjaneni Municipality.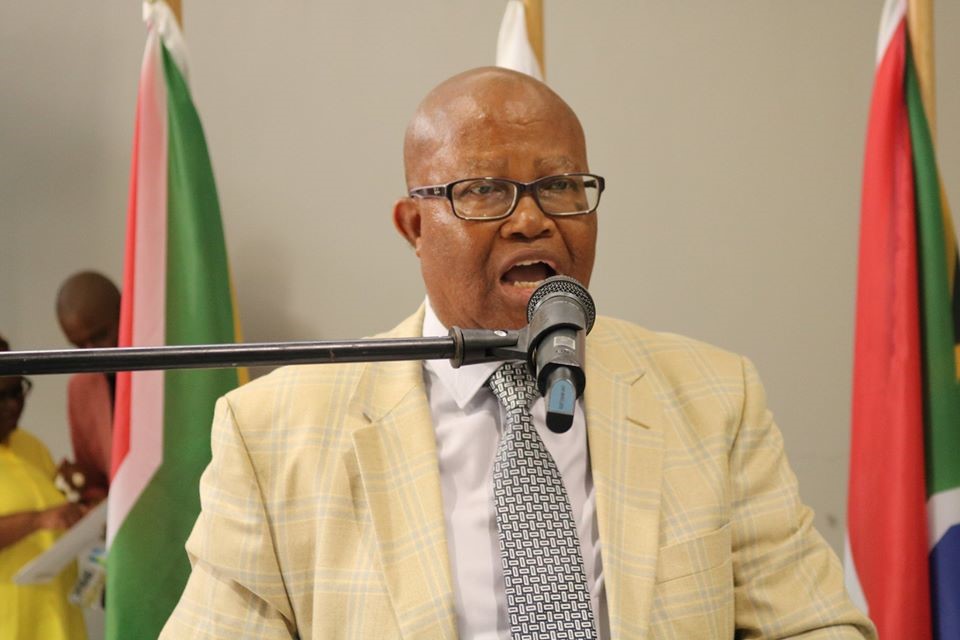 Beneficiaries of the bursaries at the 2019 Matric Awards ceremony in Mthonjaneni.